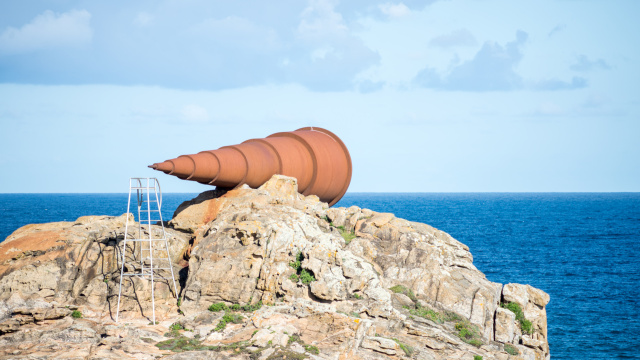 O Mirón
Artwork by the sculptor Enrique Saavedra Chicheri. It allows you to look through the tube and see a circular cutout of the horizon half sea and half sky.
Peza do escultor Enrique Saavedra Chicheri. Situada na beiramar, por onde discurre a Senda Azul, moi próxima aos arenais da Salsa e de Repibelo.
Mide 15 metros de longo e un diámetro de boca 3 metros.
Feita en aceiro corten e pesa sobre 4 toneladas.
A cadeira-escaleira é de aceiro galvanizado. Permite mirar a través do tubo e ver un recorte circular do horizonte á metade mar e metade ceo. Instalouse no ano 2.006.