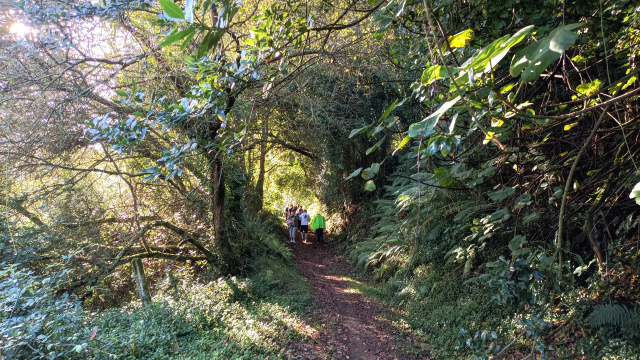 Sisalde Vermella
It runs between small waterfalls such as the Groba one, rows of laurels, cultivated areas, recreational areas and many mills
The Sisalde River gives its name to this route that runs between small waterfalls such as the Groba, rows of laurels, cultivated areas, recreational areas and many water mills, some of which have been restored.
The church of Monteagudo, on Monte da Picota, has a beautiful church that was part of a 12th century Benedictine monastery. The rear apses are the most photographed in the area.
In the Os Barreiros Recreation Area, where we can leave the vehicle, is where we can start and finish the route. Formerly there was a clay deposit here, hence the name of the place.